4 Benefits of Adding Insulation to Your New Garage
While you're prepping the driveway and sidewalks for the next snowstorm, don't forget to keep the inside of your home warm and protected too! A great way to do this is to install insulation in your garage, Owens Corning R-21 Kraft Faced Fiberglass is our go-to insulation. Whether you're frequently working on projects in the garage or prefer to use it as a storage area, it's important to keep the temperature warmer to prevent damage to things you keep inside. Read on to see exactly why installing the insulation in your garage is a must this winter and for the
future.
1. Keep Attached Rooms Comfortable
For those who have the garage attached to the house, you might be experiencing heat loss from the surrounding rooms because of no insulation. This makes it pretty easy for the bitter cold to make its way through the garage walls and especially through opening and closing doors. Adding insulation can help decrease your heating bills each year and will save your HVAC system some work, all while making things more comfortable inside other parts of your home.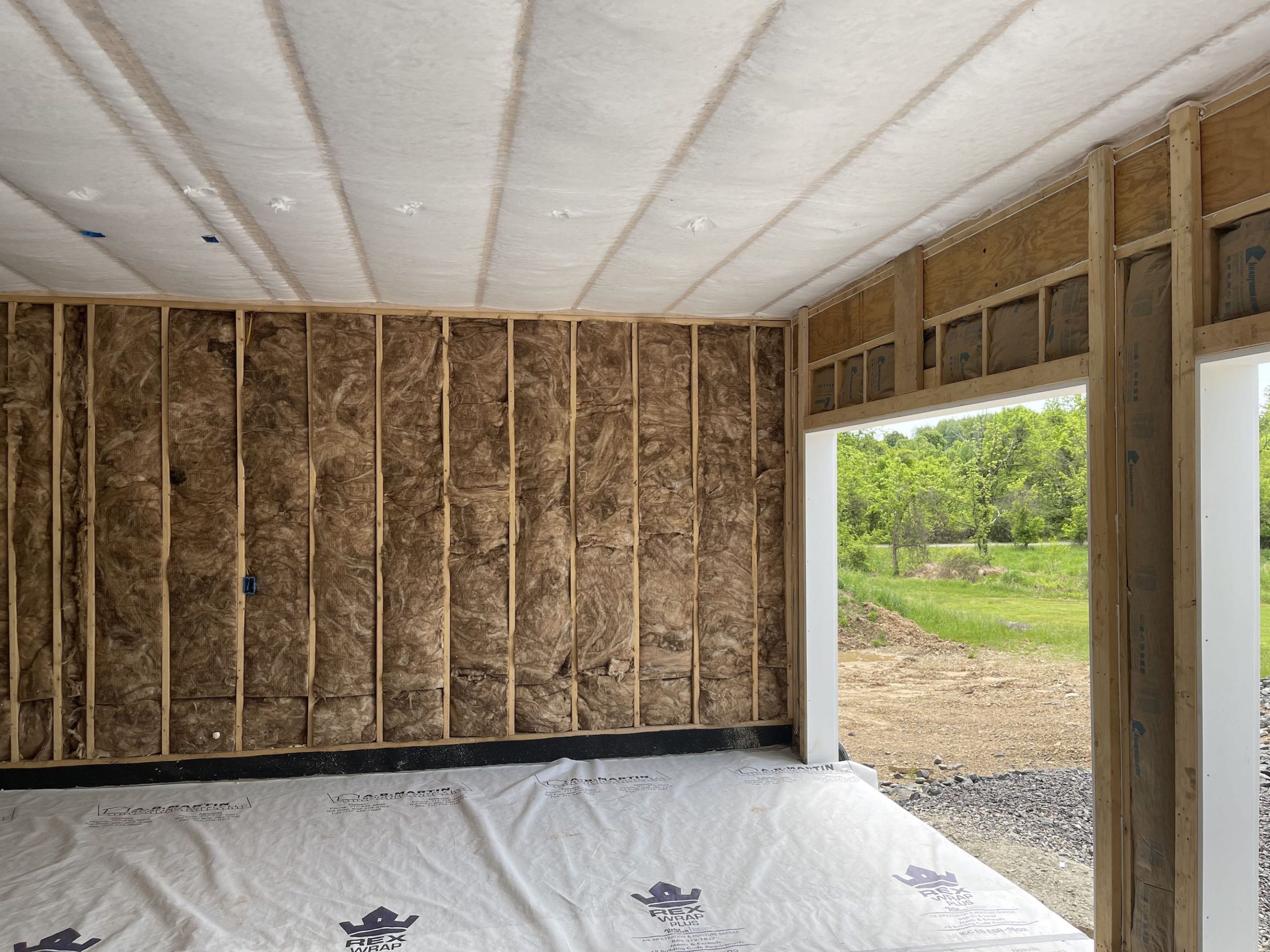 2. Noise Absorption
Is your garage the designated room for band practice? Or maybe your spouse's woodworking station? Chances are most activities in the garage are very noisy. Insulation is a great way to limit the amount of disruptive sounds coming into the house, which is perfect for those who want a little peace and quiet. Installing the R-21 Kraft Faced Fiberglass Insulation is certainly a more effective solution than wearing earplugs!
3. Increasing Your Home's Value
Insulating the garage is a great way to add to your home's value because it's an extra feature that a lot of homeowners don't see as a value to add to their property. It's possible that you'll see a 2 to 6 percent increase in your home's value just by adding insulation. All while making the garage a more suitable place for more than just parking your vehicles.
4. Safer Air Quality and Ingredients
Certain types of insulation have been linked to cancer and other types of diseases because of the asbestos found in their chemical makeup. Owens Corning is certainly the exception to that! Their ingredients are completely clean, meaning your family will remain safe. In fact, the R-21 Kraft Faced Fiberglass Insulation has been proven to benefit air quality being GREENGUARD Gold certified, so you can breathe easy while enjoying time spent working or relaxing in your garage.
Understanding the different makes of insulation can be a bit intimidating: faced or unfaced, batt or roll, and the numerous "R" value options you have to choose from. When it comes to heat retention, the "R" value is a key deciding factor. To keep it simple, the higher the "R" value, the higher the insulation power. For more information on the standards we use in our Welbilt Homes, visit our Standard Specifications page on the website.
Be sure to contact Welbilt Homes today to build your forever home! Give us a call at (610)916-2020 to start planning or visit the showroom to get a hands-on experience of our interior design options.