Before you take a look at our classic features, we at Welbilt Homes would like to highlight just a few of our distinguishing traits that make a Welbilt home.
Andersen, Viwinco, and Harvey High-Performance Windows (in black, white, or clay)
Two energy efficient vinyl windows included in the basement
Fully screened window openings (no half screens)
Grills available for all windows
All basement walls are 10" thick x 8' high
Engineered garage beams purposefully designed to eliminate posts
Super Seal Air Infiltration Insulation Home Package System with fire caulking and fire stopping for unrivaled R value and efficiency
Steel constructed 2'x2' "checkerboard" grid within garage concrete floor for improved strength
Drywalled and finished garage space
Deco 20 Damp proofing included both below and above grade
Maintenance free porch posts and railings, as per home layout
2"x6" garage wall framing
½" inch roof sheathing with DiamondDeck high-performance synthetic underlayment and Certainteed Lifetime Shingles
Interior trim around all windows, with sills included
#1 Select "Grade A" Lumber
Interior AND exterior footer drains, along with a sump croc in the basement floor
Access to our state-of-the-art showroom: A one stop shop for all of your home design needs and the best place to work towards visualizing your dream home
Sales appointments are available in-person or virtually for your convenience!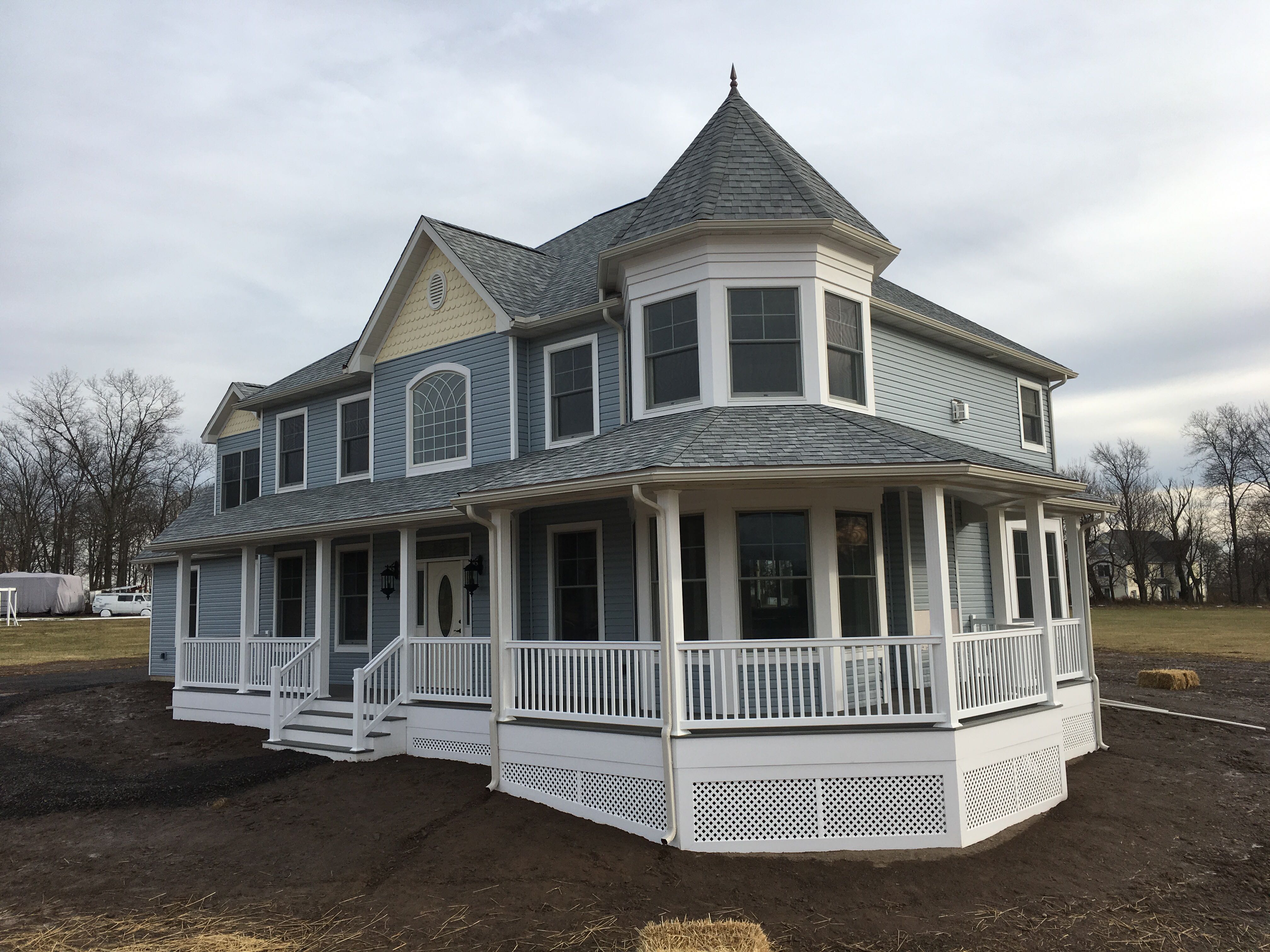 The above-mentioned items are approximately $13,300 to $24,200 in premier features on the average home, at NO ADDITIONAL CHARGE TO YOU!
Permitting Process:
Welbilt Homes is a full-service builder who will help you every step of the way from start to finish. Our Permit Coordinator will assist you with all permits, septic designs, and utility connection, etc. Our engineer and surveyor are fully accessible in the event that your municipality would require surveying, engineering or soil and erosion plans, etc. We will do our best to make the building process one of the most exciting times of your life.
*** Specifications are subject to change and the builder reserves the right to alter or modify, for construction requirements or to accommodate variations in conditions. In this brochure, the floor plans and illustrations are approximate ***
BUILDER RESERVES THE RIGHT TO SUBSTITUTE MATERIALS OF EQUAL OR BETTER QUALITY AS IT'S SOLE DISCRETION.
ANY AND ALL COSTS INVOLVED IN A CHANGE OF THE BUILDING CODES ENFORCED BY THE TOWNSHIP, BOROUGH, OR OTHER GOVERNING BODY WILL BE THE RESPONSIBILITY OF THE BUYER.
COSTS MAY VARY.