Brrr! Colder temperatures have officially arrived and winter has just begun. To help you make it through the next few months of cold, why not install a beautiful fireplace? Not only will you be grateful for the extra warmth, but also the touch of class that any FireSide or Heat & Glo fireplace can bring to your home. We can guarantee you'll be impressed with the style as well as the functionality of their fireplaces, whether you choose gas, electric or wood. Leave the cold outside and come home to the warmth of a serene fireplace.
Let's look at each of the styles we have to give you some inspiration.
Heat & Glo Slimline SL-5 Gas Fireplace 
Worried that your fireplace might be a tight fit? Then be sure to choose the Heat & Glo Slimline! This gas fireplace is perfect for smaller areas because of its slender profile. Although it is smaller in size, it has many different styles you can consider. Whether you'd prefer an ultra-modern vibe or are looking for more of a traditional fireplace, the Slimline can be customized to meet any of your aesthetic preferences. No matter what style you choose, the glow of the flames and logs will create a truly memorable experience for you, your family, and your guests.
Heatilator Accelerator Wood Fireplace 
Wood fireplaces are absolutely a classic, and the Heatilator Accelerator is no exception. This fireplace sets the tone for a perfect, cozy night in or even a holiday celebration. Versatility at its finest! The Heatilator can be customized to have either a traditional or herringbone brick panel as well as bi-fold glass doors or cabinet-style doors. It's truly all up to you! This fireplace has 36" and 42" available viewing areas and comes in either radiant or circulating heat options. The Heatilator Accelerator is a perfect statement piece that adds a stylish touch to any room, while still giving that relaxed and comforting vibe.
Northstar Indoor Wood Fireplace 
The Northstar is the peak of efficiency! It is a totally clean wood fireplace that can warm a room morning, noon and night with just one load of wood. In fact, we love this one so much that it is the style we have in our showroom. The stone look is so regal, yet comforting when you come inside. Want a mantle or maybe a hearth? The Northstar has a variety of finishing styles for you to choose exactly the style you want and deserve.
You can be sure that your fireplace will make your living room or any room a comfortable, elegant experience. Ready to warm your home with style? Ask us about the upgrades we can offer before simply selecting the standard style for your fireplace. You will be glad you did. Contact us today to get started!
Looking to save?
Let's make this more inviting by providing you with 10% off your fireplace when you sign on within ninety days of the 31st of December 2022!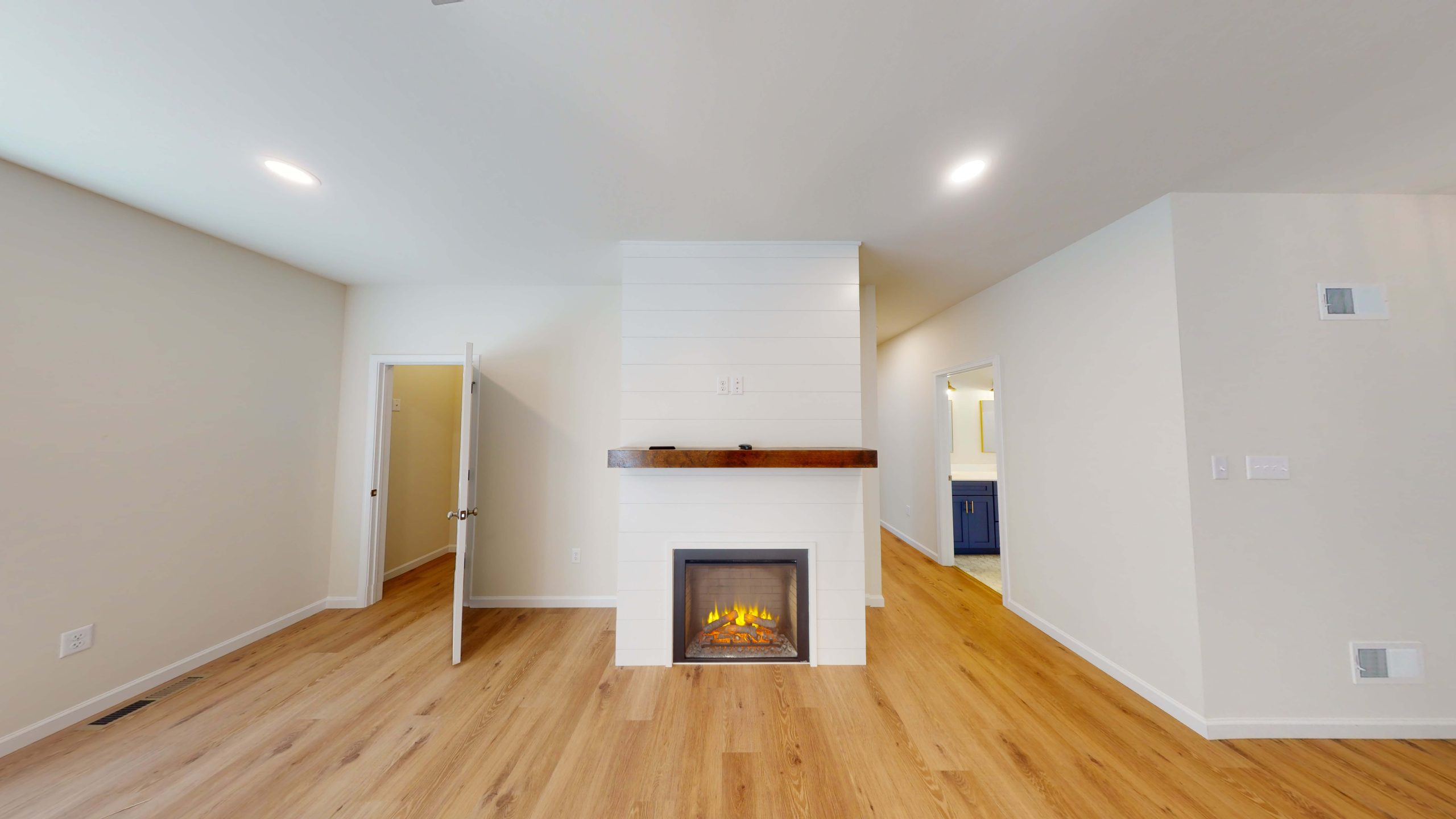 Bilotta_Stone to Ceiling Raised Hearth Dk Walnut Stained Rough Slab - Gas FP(1)
Kingston_Stone to Slab Mantle No Hearth SL5(1)
Landis_White Painted Mantle with Solid Surround Electric FP(1)
Masters_Stone to Ceiling Wood Mantle Raised Hearth_Brick Inlay Wood Burning FP(1)
Rodriguez_White Wood FSurround and Inlay - Heatilator Novus Gas FP(1)
Schoellkopf_Stone to Mantle Rough Slab Mantle Raised Hearth Zero Clearance_Brick Inlay_ Heatilator AC36 Wood Burning FP(1)
Veglia_Stone to Ceiling Raised Hearth Red Oak Stain Rough Slab Mantle - Heatilator Norvus Gas FP(1)